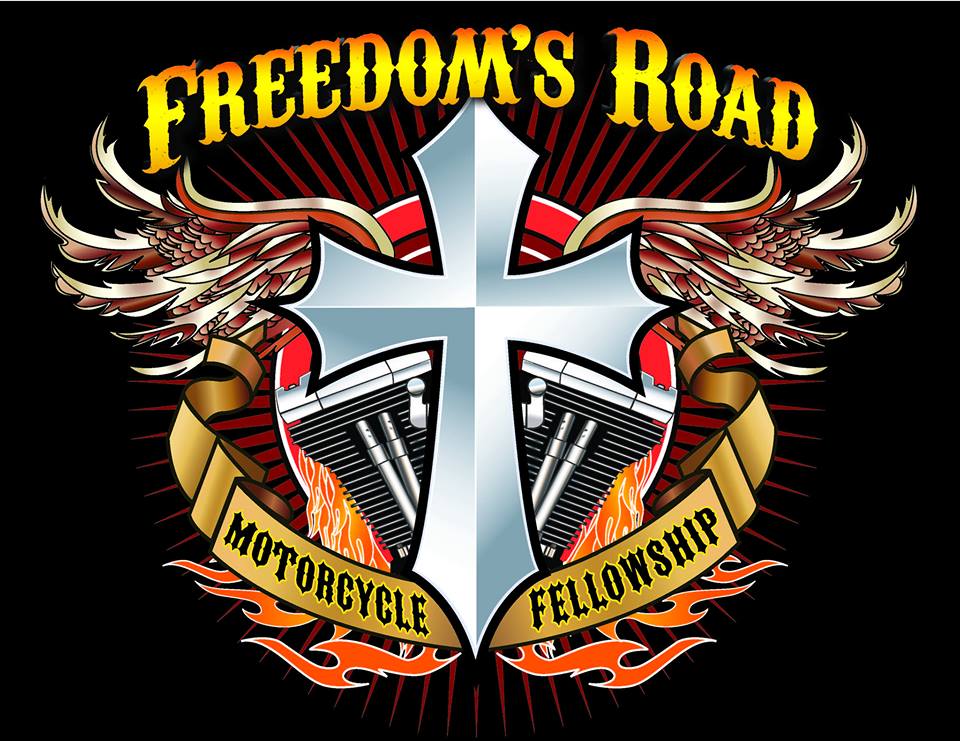 Freedom's Road is a place for bikers, and those most comfortable with leather, jeans and tattoos. Come and get to know us! We are Non-denominational and not affiliated with any motorcycle club. We are purely a gathering of Bikers, for Bikers, and anyone who can identify with jeans, tattoos and leather. We offer a family friendly environment to visit, listen to music, and grow in the knowledge of our Lord and Savior Jesus Christ. Regardless of what you ride (or drive), your heritage, your financial status or your appearance, you are a welcome part of Freedom's Road.
Here you will find people from all walks of life gathering with a common purpose. Some will be in leathers, others in denim, and still others in their Sunday best. All are welcome. We are a diverse group of people who have varied life experiences and a love for Biker's. No matter what you ride, or what you wear, come as you are and enjoy a relaxed atmosphere with practical and relevant teaching and the amazing reality of God's presence.
Regardless of your past or present situation, while here, you can expect to be treated with respect and kindness, honesty and truth. You can believe that we are not here to convince you of anything, only to share the truth we have found through the Holy Bible and a personal relationship with Jesus Christ, not religion.
Follow them on Facebook:https://www.facebook.com/freedomsroad/